ABOUT BES
Dedicated to progress in janitorial services for over 30 years
BES Cleaning focuses on developing long term relationships by offering value driven cleaning solutions based on the client's needs, budget, safety, and goals for their facility. The additional offered services of consumable supplies management, carpet cleaning, window cleaning, and hard surface floor care will differentiate BES Cleaning from the competition.
Explore our technology.
Data-driven janitorial service based in Greater Charleston, SC
2. Trustworthy people (and co-bots) you're about to work with
synonym: The best.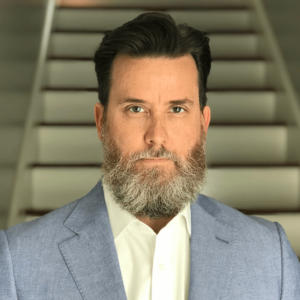 MATT SULLIVAN
Founder/CEO
BES has been laser-focused on optimizing our workflow processes through sound business practices and technological innovation. This business model has allowed us to grow our portfolio organically while implementing a forward-looking operational strategy. Through advanced battery technologies, enhanced real-time communication with our customers, and our partnership with
Softbank Robotics
and their Whiz autonomous vacuums, BES has set a new standard for the commercial janitorial space in Charleston. We truly live by our tag line, "THE FUTURE OF CLEANING. TODAY
TM
."
Little did we know that all of this planning was preparing us for a much higher purpose. This rigorous analysis of our workflows, combined with technical evaluation of AI, robotics, and the latest technologies options, has afforded us the ability to leverage our production efficiencies to better serve our clients' every need brought on by COVID19. What I am most proud of is that because all of the investments over the past five years, we didn't have to scramble or pivot because we were already in position. Whether it was decontaminating a facility, selling disinfectants to customers, or donating masks to nurses, we have been able to provide for our community when they have needed us most.
We are obsessed with efficiency and productivity.
Innovation is essential to be able to produce the necessary results that our customers expect.
Get better at something each and every day — no matter how small.
We are 100% focused on our customer's safety and success.
We strive to be a trusted partner to our employees, customers, vendors and community.
Never outgrow your customers.
Always continue to innovate and educate.
We want to change the stigma that all janitorial companies are the same.
I have been in the cleaning business for 29 years. I have to say without a doubt that Matt Sullivan and BES Cleaning Inc. is the best and most professional cleaning janitorial company that I have ever encountered and used in South Carolina. Being a Construction Detail Cleaning Company myself, I have subbed out specialty cleaning work to many cleaning services over the years, but I have never been so impressed with the cleaning, honesty, service and professional business attitude than I have with BES Cleaning Inc. Their floor work is the best I have seen in my 29 years of business and I am looking forward to doing business with this company again. Thank you, BES Cleaning Inc. for a great job. You made my company look good!