Technology
Data-driven cleaning and AI integration: the future is BES
Quality Critical to Customer Satisfaction and Retention
BES Cleaning is committed to quality. This commitment, coupled with the adoption of automated cleaning technologies, has resulted in unparalleled customer satisfaction and virtually 100% customer retention in the last four years.
However, like others in the industry, the BES Cleaning team has historically faced fatigue from repetitive tasks and has struggled with the challenge of quantifying cleanliness levels for customers. All of this was aggravated further by the COVID-19 pandemic. As demand for a "proof of clean" skyrocketed overnight, BES Cleaning looked to automation to help them maintain their near-perfect customer retention record.
Small, agile, and intelligent, Whiz can easily maneuver around obstacles — and keep out of the way of passing people.
Whiz is the first vacuum sweeper that offers real data about each cleaning. Using Whiz Connect, clients can see how, when, and where cleaning was performed.
By automating vacuuming, Whiz standardizes the cleaning process across teams and increases cleaning consistency and frequency. Whiz Connect provides usage metrics and other data analytics to confirm performance and improve efficiency and effectiveness over time. Whiz is an intelligent vacuum sweeper that handles soft surface cleaning so janitors can focus on higher value, more detailed tasks and offers visibility into cleaning metrics with a customer-facing platform, Whiz Connect, to maximize efficiency. Whiz is powered by BrainOS, the award-winning navigation software that automates cleaning equipment automation.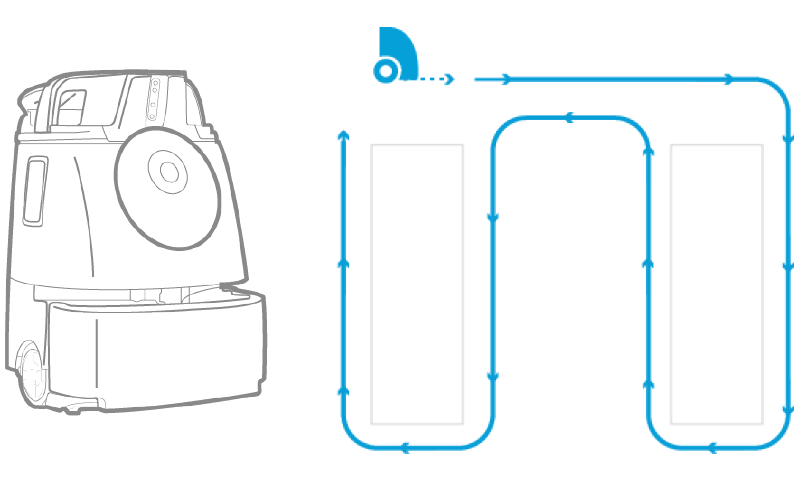 "Whiz was very simple and fast to deploy, and the subscription-based model is ideal for our financial planning. Our large telecommunications call center customer raved that Whiz is just another example of continued commitment by BES to customer satisfaction through innovative practices. Consider us more than satisfied."
— Matt Sullivan, CEO, BES Cleaning
READ THE SOFTBANK ROBOTICS BES CASE STUDY
BES Cleaning trusts Swept, janitorial software that does all the heavy lifting—robust scheduling, time tracking, supply management, problem reporting, translation, and much more.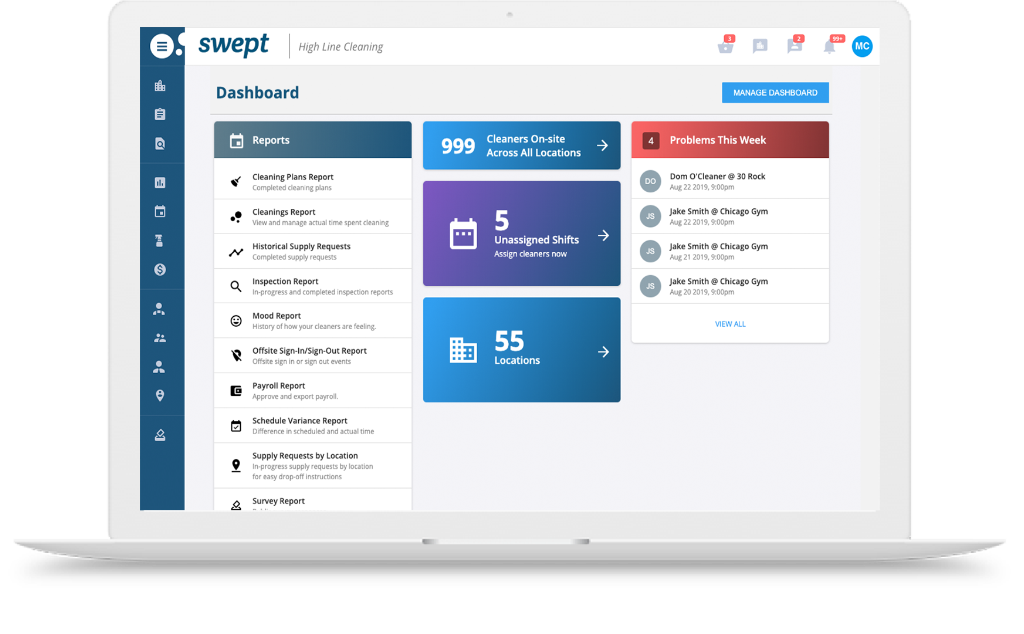 Get back more of your day and put your mind at ease. When you have a 101 things to do, Swept helps you accomplish your daily tasks in less time—schedule missing shifts, track time, organize supply runs, manage problems reported, and so much more. When issues arise through Swept, BES can immediately address them.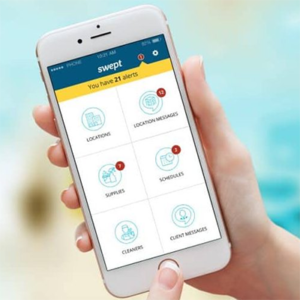 Finally a local company that consistently outperforms the national big boys. We especially like that if a problem arises, the owner will personally see that it is handled immediately. BES Cleaning delivers excellent customer service time and time again. I highly recommend this company!