News & Press
The latest and greatest from BES
BES CEO Matt Sullivan on Path 2 Freedom

Matt Sullivan had a great career in theater, even working with The Blue Man Group. So how did he end up owning a cleaning service?
BES CEO Matt Sullivan on The Blank Slate Podcast
On creating a positive experience for your employees, being the best version of yourself, going so fast you create your own prison, not letting the business you currently own define you, how everything is connected and yes, robots too.
READ THE SOFTBANK ROBOTICS BES CASE STUDY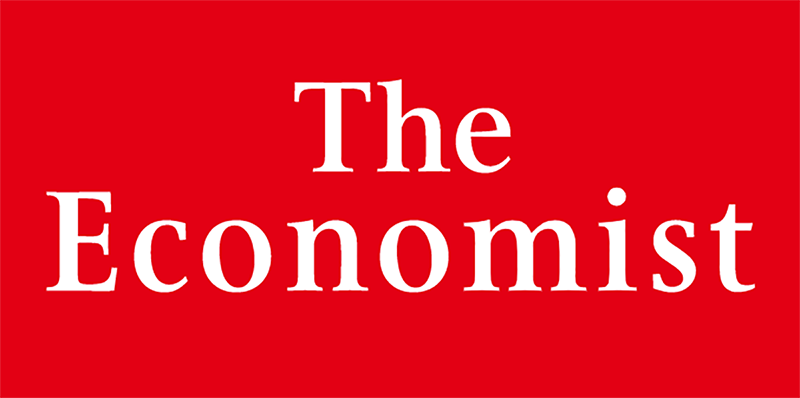 The power of subscription models
Access trumps ownership. That's the mantra behind the "subscription economy", the idea that both companies and consumers can rent things they used to have to buy. And it's not just firms renting computing capacity or software services from the cloud, or individuals paying Spotify or Netflix a monthly fee instead of buying CDs or DVDs.
Clothes-rental services

 

let customers pay a monthly fee to borrow multiple items of clothing, or even a whole wardrobe, with shipping, returns and cleaning included.
Airlines have long paid Rolls-Royce by the flight hour for propulsion, rather than buying aircraft engines outright.

 

Schiphol airport buys light through a "pay per lux" deal with Signify.
Companies can subscribe to

 

office carpets, cleaning robots or earth-movers.
Subscriptions keep customers loyal and deliver predictable recurring revenue, plus a stream of data about customer behavior that providers can use to refine their offerings. Customers, for their part, can turn high, variable, up-front costs into low, fixed, recurring ones. Get the model and the pricing right, and everyone wins. So how is the subscription model doing as companies cut costs in the crisis?
Companies with subscription models have suffered less

 

during the pandemic than others, according to research from Zuora, a company that sells subscription-management services—on a subscription basis, of course. It found that subscription-based firms' revenue grew by 9.5% during the first quarter of 2020, even as S&P 500 sales contracted by 1.9%.
Four out of five subscription companies have continued to grow

 

during the pandemic, and some even saw their growth accelerate, Zuora found. Unsurprisingly, many of these were in consumer services like video streaming, news publishing and e-learning services (see chart).
Advocates of subscription services say the benefits go beyond predictable costs and the ability to dial services up and down as needed.
Subscriptions can de-risk innovation.

 

Matt Sullivan, CEO of BES Cleaning, a commercial janitorial company based in South Carolina, had been considering using robotic cleaners for years, but was put off by the up-front cost. He has now taken the plunge with Whiz, a robotic vacuum system from SoftBank Robotics. "With their subscription model, I could suddenly afford it," he says. "And with SoftBank providing support, we weren't just left alone with a new tool. They're learning with us and having conversations about its value."
Specialist providers deliver better service.

 

One merit of renting computing power or software services from specialists is that they probably have better technical skills than in-house staff. Similarly, the lighting-as-a-service sold by Signify, a spin-off from Royal Philips, guarantees certain light levels while delivering energy savings and reliability. "With components that can be easily exchanged and serviced, we can minimize carbon-dioxide emissions and enable easy upgrades to prolong product lifetimes," says Anton Brummelhuis, Signfy's director of sustainability.
So what does it take to switch to selling services on a subscription basis? We asked subscription-based companies for advice on making the transition.
Be open with investors and employees, says Dheeraj Pandey, founder & CEO of Nutanix, which pivoted to selling its cloud-computing services on a subscription basis. It was clear the move would involve a short-term financial hit. "We discovered the importance of clearly communicating with investors every step of the way on what our revenue, billings and other critical metrics would look like during the shift," says Mr Pandey. His firm also focused on educating its sales team about the change, and adjusting its incentive programmes.
A complete change of business model is required, not just a change in pricing, to build a successful subscription business, says Tien Tzuo, CEO of Zuora. Subscription-based companies must learn to focus on different metrics: churn and engagement, not just sales and profits. They must also learn to use customer data to update their offerings constantly, and provide a high level of customer service.
Quantify the benefits, not just for yourself, but your clients too, suggests Mr Brummelhuis. "Customers often focus on the lowest initial cost for new lighting equipment, but lighting as a service has tremendous financial flexibility and cash-flow advantages," he says. Mr Tzuo agrees. "You need to care about how much value your customers are getting," he says. "The good news is that because these are higher margin businesses, there's more room to invest in customer service."
An outsider's perspective can help.

 

Lynk & Co, a Chinese-Swedish carmaker, started from scratch when it began designing a vehicle to be sold on a subscription basis. Its boss, Alain Visser, decided to recruit 70% of Lynk's employees from outside the auto sector. "If you try to do something new with people from the old industry, you will continue to fall back on its old principles," he says. "Whereas if you bring in new people, it's just shocking how they spontaneously think differently and creatively." 
Moving to a subscription model can even open up new markets. While Lynk & Co is initially planning to market its subscription-based cars to consumers, Mr Visser believes the no-commitment subscription model will prove most attractive to corporate fleets. "We all know that cars are only used 5% of the time," he says. "So instead of a company leasing 200 cars for 200 workers, we could offer them a pool of say 50 shareable cars, making both a massive saving and a very big statement on sustainability."
Meanwhile, megatrends are driving enthusiasm for subscriptions, so the model seems likely to grow in popularity: 
Technology makes it easy to access and or share goods and services

 

via apps and online platforms (as Spotify shows).
Connected devices let more businesses adopt subscription models

 

(think Peloton, with its connected exercise bikes).
Environmentally conscious consumers

 

who are rebelling against waste and consumerism may also prefer access to ownership (such as clothes rental as an alternative to disposable fast fashion). 
Anything can be sold as a subscription, Mr Tzuo insists, if you think about it in the right way. "Every company is realising if they don't do this, they're not going to be in business in five-to-ten years," he says. "If there's an industry right now that that has not started going through this change, that just means it's a ripe spot for someone to come along, reinvent it as a service, and provide better value for customers."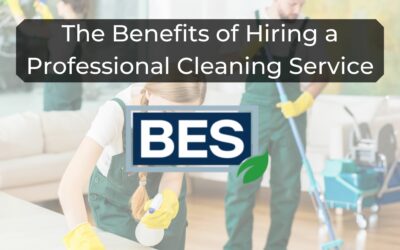 When it comes to work, keeping your office space clean isn't always the first thing on your mind. However, it's a very important part of fostering a healthy, productive work environment. Setting up a professional cleaning service for your office is the best way to...
read more